Finding mentor texts for specific skills can sometimes be challenging. In second grade, my students are studying the life cycle of the butterfly, and I was happy to find The Butterfly House to use with them in our intervention time. It allowed me to help support them with content area studies. In this post, I'll share our mentor text lessons.
Introducing
The Butterfly House

:

The Butterfly House by Eve Bunting is one of my favorite books for spring. The illustrations are just gorgeous. If you are growing butterflies, your students will be able to relate those experiences to this book as it explains the process.
Book Summary from Amazon:
With the help of her grandfather, a little girl makes a house for a larva and watches it develop before setting it free. And when the girl grows old, the butterflies come back to return her kindness.

Amazon
Mentor Text Lesson for Procedural Writing
Another great feature of this book is word choice. It provides a great model for writing. Procedural writing is one of our second grade standards, so this book provides a nice example. If the classroom teacher wishes to tie in technology, this Youtube video would be fun for the students. In fact, creating group presentations such as this would be very interesting to older readers.
Activities to Use with The Butterfly House
Guided Reading and Writing Unit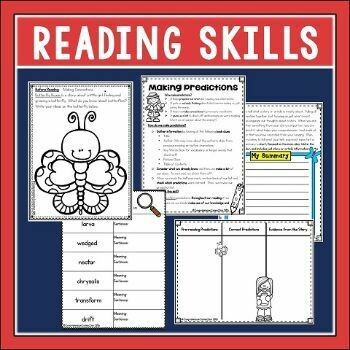 In the unit I created, I include before, during, and after activities. The unit begins with a schema builder and vocabulary introduction. The skills I focused on with this book are:
Making Predictions using DRTA
Author's Craft
Narrative Elements
Sequencing
Making Connections
and Summarizing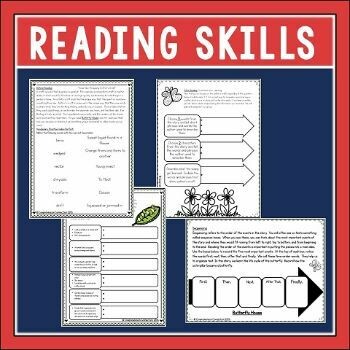 You can check out the pages from the unit in the images to the left. For our group, we spent 3 days on the activities. The rest of the unit was given to my team. The teachers loved using the lapbook during the science block and used the writing prompts during their writing time.
Life Cycles Lapbook
Other Links You'd Like:
For other great Eve Bunting book units, check out the listings in my store. Eve Bunting's work is wonderful, and you will not be disappointed.
Pin for Later