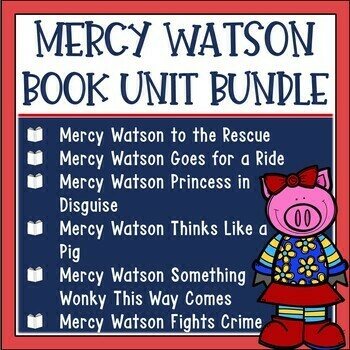 Mercy Watson Series Bundle
SKU 00228
Product Details
The Mercy Watson Series bundle will keep your students busy with these fabulous books while working on improving their vocabulary, comprehension strategies, and writing skills.
In this bundle, your students will have lots of options for before, during, and after reading with each title. Skills include:
prereading activities
vocabulary,
making predictions
sequencing
story elements
cause and effect relationships
finding text information
problem and solution
summarizing
checking and confirming predictions
several writing prompts with each book
class book options
a Mercy Watson craftivity that can be used with any book,
and a six page-21 part reader's theater script for the final story.
There are 120+ pages of materials that are varied and provide higher level thinking skill practice.
Save this product for later