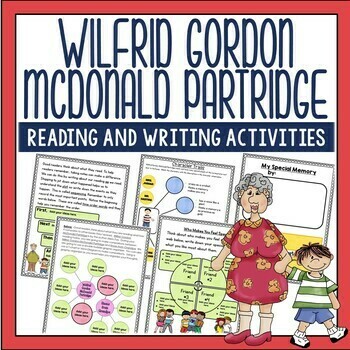 Wilfrid Gordon McDonald Partridge Book Companion
SKU 00214
Product Details
Wilfrid Gordon McDonald Partridge is a wonderful story of helping others. This unit is perfect for a second to third grade classroom any time of year and includes before/during/after activities for guided reading groups for Google Slides TM and in PDF formats. Students can work on the activities with paper/pencil, on electronic one-to-one devices and iPads, and on a Smartboard.
Skills addressed in this unit include:
prereading
vocabulary
predicting
making comparisons
character traits
sequencing
questioning
summarizing
and responding to reading.
This unit would work well with literature circles, with partners in Daily 5, or for guided reading groups. For a detailed look, you can preview the file using the link provided.
© 2019 Comprehension Connection by Carla Fedeler All rights reserved.
Save this product for later