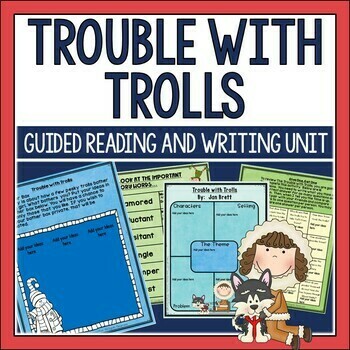 Trouble with Trolls Book Activities
SKU 00235
Product Details
This comprehension focused guided reading unit includes before, during, and after activities that will make your planning EASY and learning FUN! It is in both PDF and for Google Slides TM giving you LOTS of teaching options.
Skills taught through this book include:
schema building (My Bother Box)
vocabulary
elements of fiction
questioning (task cards)
cause and effect relationships (anchor chart and activity
give one, get one activity
character traits project
The Amazing Treva Class Book
and Those Pesky Trolls Class Book.
(18 pages PDF and 18 pages in Google Slides TM (same activities).
Save this product for later