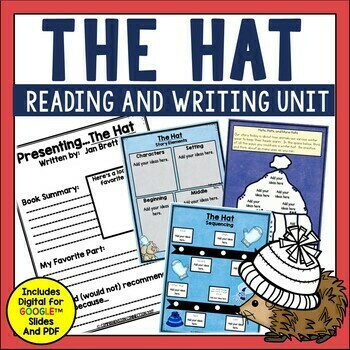 The Hat Book Activities
SKU 00236
Product Details
The Hat by Jan Brett is a winter favorite. This comprehension focused unit includes materials to use with a guided reading group before, during, and after reading. Skills taught through this book include the following:
schema building about hats
vocabulary
sequencing
elements of fiction
making comparisons
cause and effect
summarizing
questioning
research
class book
and writing about reading.
It is now available in B/W PDF version and full color for Google Slides TM.
Save this product for later