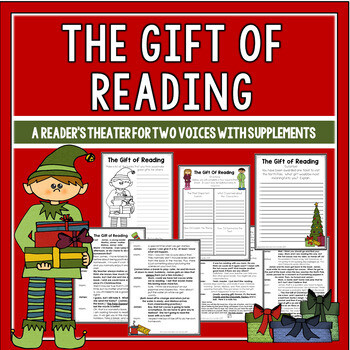 The Gift of Reading Holiday Partner Play
SKU 00059
Product Details
This four page partner script for holiday reading comes with before, during, and after materials including the following:

pre-reading interest builder
questioning task cards (12 cards) that hit the higher level of Blooms
response sheet for citing text evidence and to explain their thinking
a comprehension page for during or after reading that requires students to record text information too
and a post reading writing prompt.
This set would work well to use in pairs during Read with Partner or Guided Reading time. They are also fantastic for tutoring sessions. The target grade level is third - fourth grade reading level.

Save this product for later