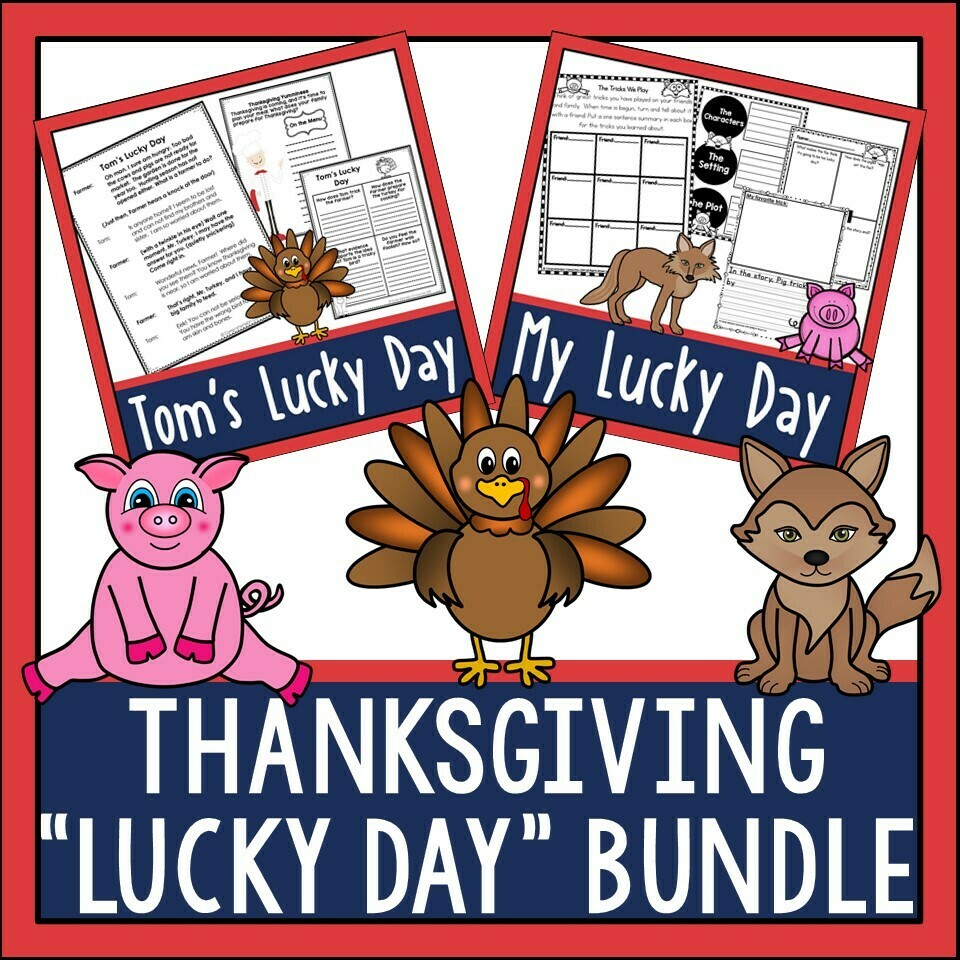 Thanksgiving Lucky Day Bundle
SKU 00114
Product Details
This Thanksgiving bundle includes two units. Tom's Lucky Day is a partner play perfect for the Thanksgiving season, and My Lucky Day Reading and Writing Book Companion, a paired mentor text for writing. You can simply print and go for lots of story telling fun.
HOW TO USE THIS RESOURCE:
This unit is best for the middle grades. The first step is to use by Keiko Kasza as your mentor text for reading comprehension and writing. The unit includes before/during/after activities for vocabulary, comprehension skills and writing. Then, students can work on fluency and comprehension strategies with Partner Play for comparison. You can complete the unit with writing about Turkey Trickery.
SKILLS INCLUDED IN THIS BUNDLE:
My Lucky Day-
Schema builder on playing tricks
Vocabulary organizer and word cards
Story elements
Guiding Questions/Text Evidence
Making connections
My Favorite Trick
Story Retelling
Analyzing Text Column Notes
Question Task Cards
Narrative Writing Prompt including planning, drafting pages, writing checklist, and final draft pages for publishing.
Tom's Lucky Day-
Schema Builder about Thanksgiving Menues
Vocabulary
5 page partner play
Guiding Questions
Story Reteling
To get a feel of how the units would work, check out the preview file attached.
Save this product for later