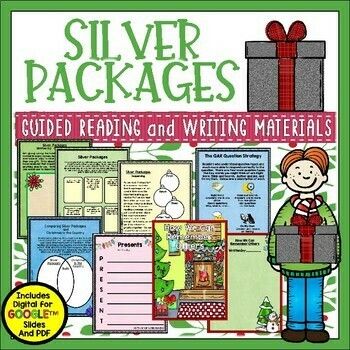 Silver Packages
SKU 00196
Product Details
is a beautiful book to share with your students to demonstrate the importance of helping others. This comprehension focused unit includes before, during, and after materials in both PDF and digital using Google Slides TM and has many great options to make planning easy and learning fun.
The unit addresses the following skills: for prereading schema building and vocabulary introduction, comprehension skills (making comparisons, sequencing, summarizing, visualizing, questioning strategies with question cards for either centers or small group instruction, and post reading writing activities that can be used in conjunction with this book or other winter books. This unit has ties to Christmas in the Country by Cynthia Rylant which is also available in my store (one activity)
This book is available individually through this link, but also as part of a Cynthia Rylant Author Study bundle.
Save this product for later