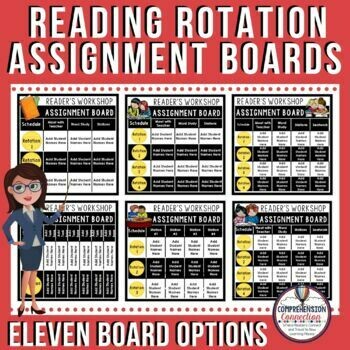 Reader's Workshop Assignment Board
SKU 00042
Product Details
If you use a workshop model for reading or math, this will help you get organized. This editable rotation board uses Google Slides TM. The teacher can edit the rotation options (such as guided reading, word study, seatwork, and stations) or name the specific station activities for the assignments. Under each assignment, the teacher records student names with the plan that the board can be edited weekly or daily with not a lot of time involved. The groups can be moved or changed easily if a student is absent too.
Note-You can also use this for math stations too.
Please check out the preview images to see if it will fit your needs.
Save this product for later