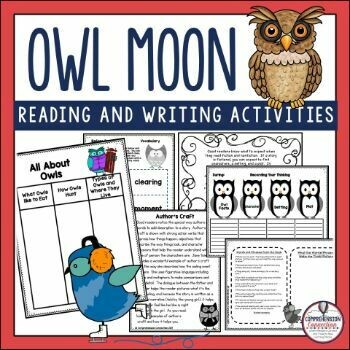 Owl Moon Reading Activities
SKU 00176
Product Details
Owl Moon is perfect for any time of year, and this comprehension focused book companion in a before, during, and after format includes many options you can use to deepen student understanding. Use as a mentor text, in guided reading, as a book study, or in your workstations. It's easy to follow making planning very easy on the teacher.
Comprehension skills include:
prereading schema building
story elements
comparing realistic fiction to nonfiction
summarizing
author's craft
figurative language
sequencing
author's purpose
questioning (test)
owl research
and writing projects.
The unit includes 18 pages of activities. If you have questions, please do not hesitate to ask. The unit preview shows what is included, so be sure to check it out.
Save this product for later