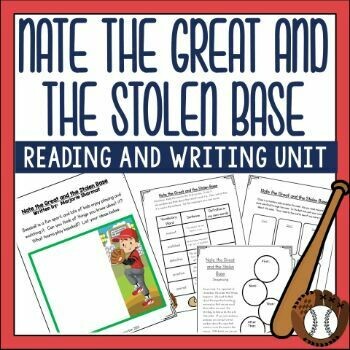 Nate the Great and the Stolen Base Reading Activities
SKU 00180
Product Details
If you have a few baseball fans in your classroom, this little mystery may be just right to get them reading. In this comprehension focused unit, your second to third grade students will practice be actively thinking during their reading. It will make your planning easy and their learning fun and engaging.
Unit Contents:
◾️A schema building activity about playing baseball.
◾️Unit Vocabulary
◾️Recording Clues Map
◾️Sequencing Events Organizer
◾️Beginning, Middle, End
◾️Story Evidence
◾️Questioning Task Cards and Response Form
◾️Acrostic Written Summary
◾️Book Quiz
◾️Nate the Great's New Case Writing Prompt
Please check the preview for a product close up.
Save this product for later