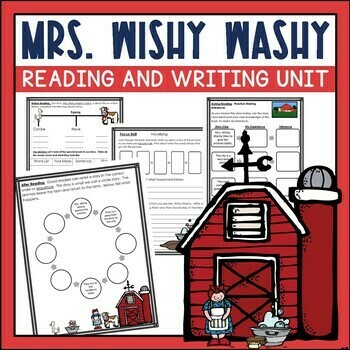 Mrs. Wishy Washy"s Farm Book Activities
SKU 00289
Product Details
This bundle will save you TIME and provide your kids with MEANINGFUL LEARNING with a great book! This comprehension focused book companion is organized in a before/during/after format and is Common Core aligned.
WHAT'S INCLUDED?
1) prereading activities about life on the farm
2) book vocabulary
3) visualizing using picture clues during a picture walk
4) Mrs. Wishy-Washy's character traits
5) sequencing events to tell what the crazy animals do on their adventure
6) making inferences.
7) drawing/cutting/pasting project using the clipart to design and describe the student's favorite part of the book and other written responses.
Note-Book is not included.
© 2019 Comprehension Connection by Carla Fedeler All rights reserved.
Save this product for later