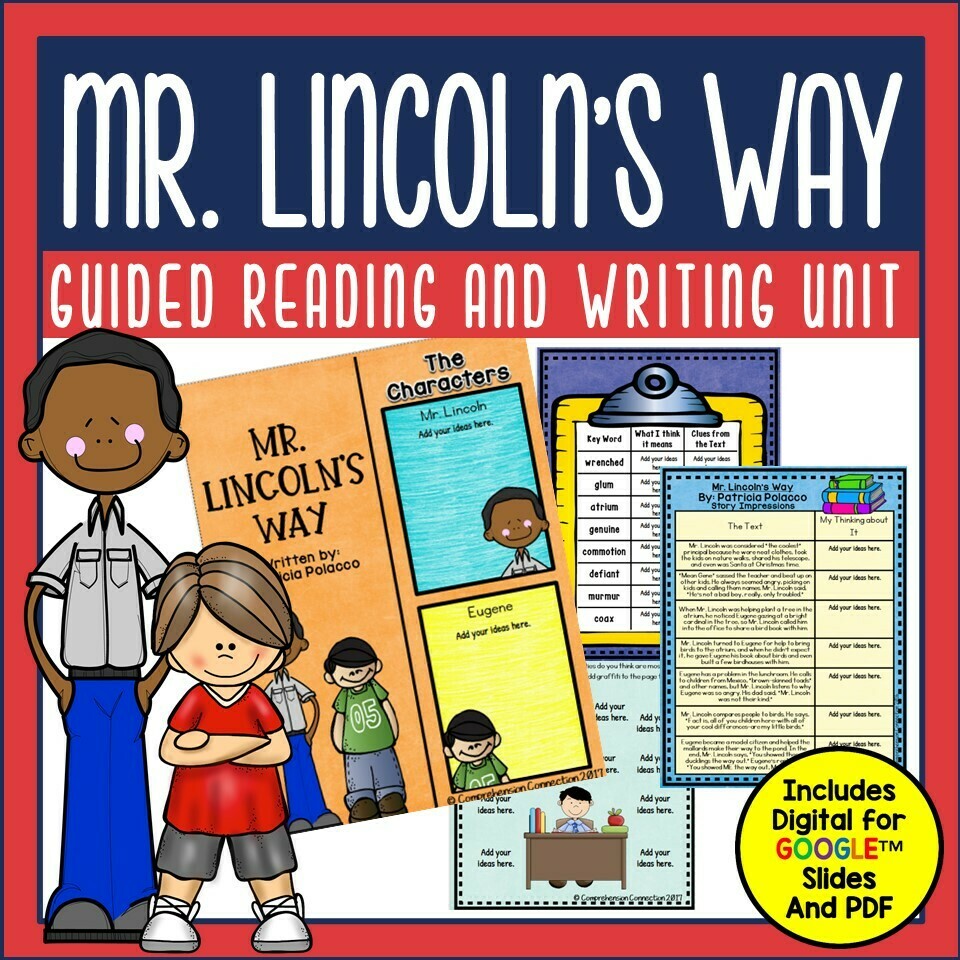 Mr. Lincoln's Way Book Companion
SKU 00157
Product Details
Mr. Lincoln's Way is a great book to demonstrate the power of listening and friendship. This great title by Patricia Polacco works well as a mentor text for writing or for guided reading. The unit is set up in a before/during/after format and includes printables, a lapbook or interactive notebook, and a writing prompt for post reading. (PDF) and a full color version for use with Google SlidesTM.
Product Contents
✵Eight pages for thinking about the story (before, during, after)
✵Lapbook Cover Images
✵Lessons from Mr. Lincoln
✵Comparing Characters
✵Bringing in the Birds
✵Story Vocabulary
✵Plot Flapbook
✵About Patricia Polacco
✵Scene from the Story
✵Comparing books
✵Teachers That Inspire Prompt
(44 pages total)
Your students will have the opportunity for learning many comprehension skills and strategies. A preview of the materials included is attached, so be sure to look closely.
Save this product for later