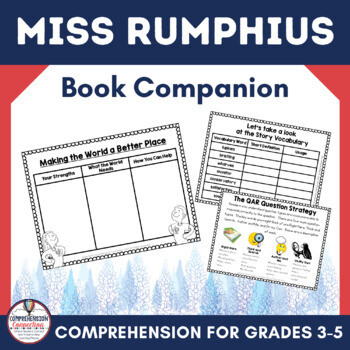 Miss Rumphius Book Activities
SKU 00264
Product Details
Miss Rumphius is a sweet book about making a difference in the world. It's perfect for this time of year to highlight the importance of Earth Day, and this unit focuses on this theme with a class book for extension.
This book unit includes the following:
schema building about how we can use our skills to help others

vocabulary lesson materials

questioning strategies using the QAR method including an anchor chart, foldable, guided practice pages, and independent work

a story elements flapbook

a four square thinking page

and the writing prompt you can use for a class book (18 pages total).
It will last between 3-5 days depending on how quickly your students read and how much of the unit you choose to use. Be sure to check out the unit preview for details.
Save this product for later