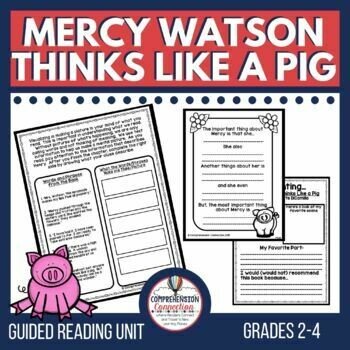 Mercy Watson Thinks Like a Pig
SKU 00229
Product Details
Mercy Watson Thinks like a Pig is the fifth book in Kate DiCamillo's wonderful series. In this book, Mercy is at it again with digging up Eugenia's garden of pansies. A chase begins and Francine Poulet, the animal control warden, enters the series.
This unit includes lots of options for before, during, and after reading. Skills include the following:
prereading about gardening
vocabulary
problem/solution
story elements
summarizing
questioning task cards and recording form for Scoot
making comparisons
several writing prompt options
and a class book.
20 pages total.
Save this product for later