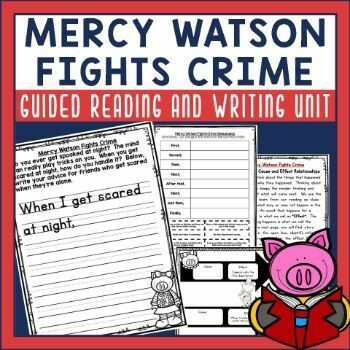 Mercy Watson Fights Crime Book Activities
SKU 00163
Product Details
Mercy Watson is loved by many, and this unit includes before, during, and after reading activities that will keep your kids engaged and learning throughout the reading process. You have LOTS of options to use including a culminating lapbook.
WHAT'S INCLUDED:
schema building quick write
vocabulary column notes and vocab cards
sequencing events
a cause and effects anchor chart and activity organizers
plot anchor chart and BME retelling
making connections
and a lapbook culminating craftivity that includes several written responses.
A preview file is included to allow you to see what's included. There are 23 pages total including a culminating lapbook project.
Save this product for later