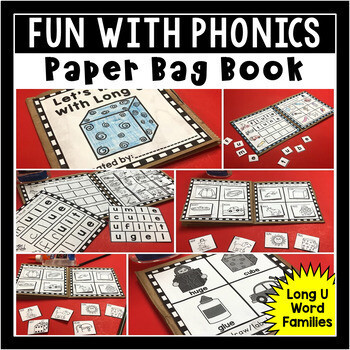 Long U Paper Bag Book
SKU 00186
Product Details
Need a fun hands on project for teaching and practicing rhyming and spelling words with LONG U? Look no further. This paper bag book project will help your students with rhyming by word family and will help them decode words in chunks. It is best for small group instruction in kindergarten or in a literacy workstation run by a parent volunteer or teaching assistant.
Project Details:
Cover-Introducing LONG U
Building Words with LONG U
Listening for Words that Rhyme with BLUE
Building Words with LONG U
Matching Rhyming Words
I Spy Words with LONG U-word find and sort
Picture Sort for Words with LONG O and LONG U
Draw and Label Words with LONG U
The final book is 8 pages in length and will take a week to complete. It requires 2 paper lunch bags to create.
Save this product for later