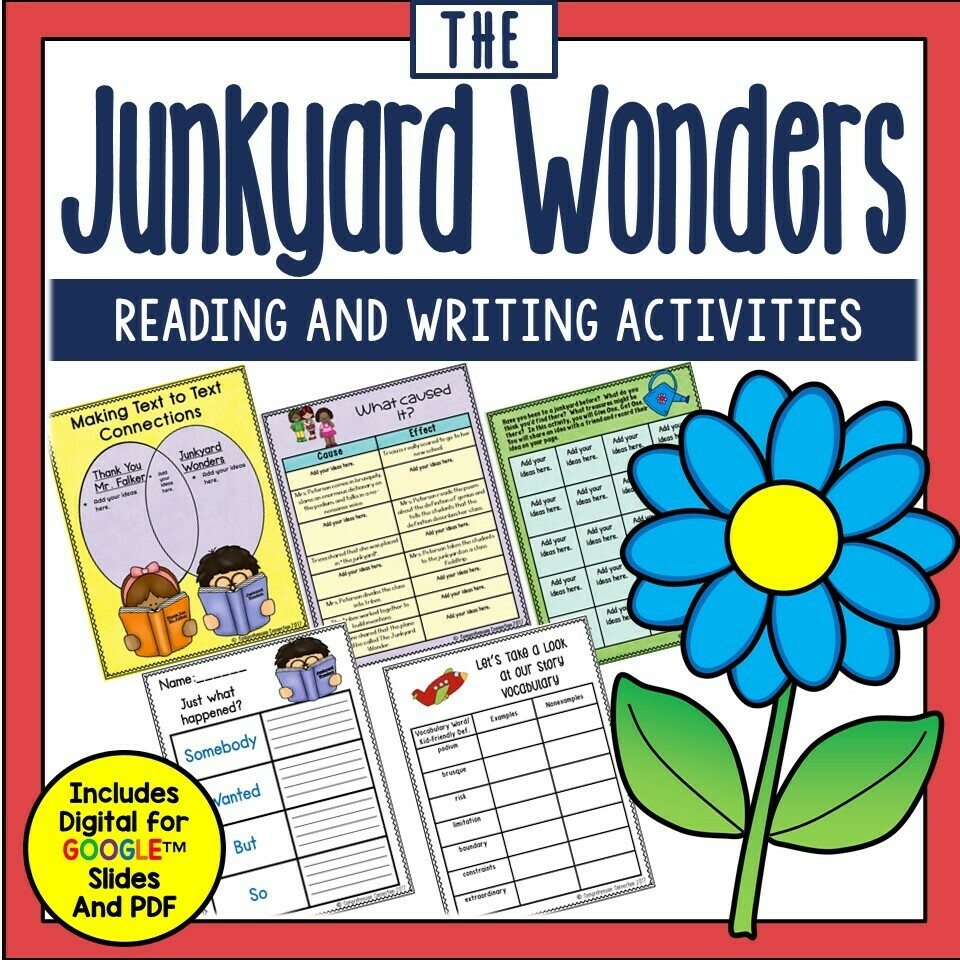 Junkyard Wonders Book Companion
SKU 00098
Product Details
The Junkyard Wonders is perfect any time of year for addressing themes of bullying, friendship, and self-esteem. This comprehension focused unit was developed as a reading and writing unit co-taught with our guidance counselor. It includes both Digital for Google Slides TM and PDF options. If your school uses one to one devices, the digital format will be a great help for literature circles or stations. Activities/Skills included in the unit are:
Give one, Get one about Junkyards
Vocabulary organizer with 7 pre-selected words
Cause and Effect Relationships (during and after reading activities
Summarizing
Making Comparisons
Questioning Task Cards and Recording Form 4 pages
Letter Writing
Writing Prompt (full writing prompt and materials 7 pages)
44 pages total
For a detailed look at this unit, a preview is provided with most pages visible.
Save this product for later