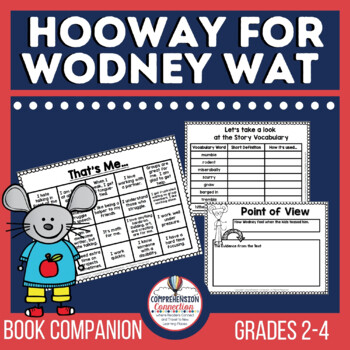 Hooway for Wodney Wat Book Activities
SKU 00291
Product Details
Hooway for Wodney Wat is a sweet book to use as a character builder, to spark discussions about bullying, to model reading strategies, and to help students brainstorm ideas for writing. This mini unit includes a variety of activities for before, during, and after reading. Skills include the following:
That's Me survey to help the teacher learn more about her students
vocabulary for preteaching
comparing fiction and nonfiction chart and organizer
BME organizer
sequencing organizer for during reading
point of view response
a Question-Answer Relationship lesson
a responding to reading page
a brainstorming organizer about mice
and written response (Acrostic Summary Page).
16 pages total
Save this product for later