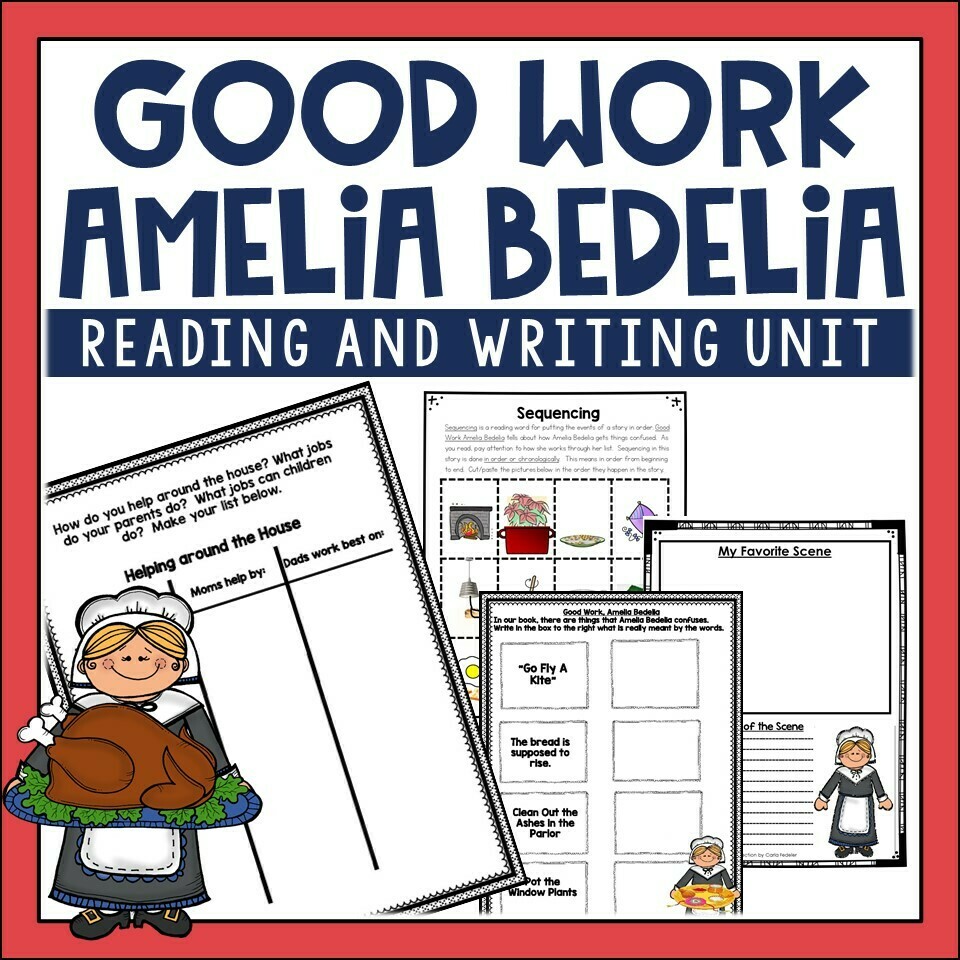 Good Work Amelia Bedelia
SKU 00120
Product Details
Good Work Amelia Bedelia by Peggy Parish is an excellent choice as a mentor text for comprehension strategies, idioms, imagery, and descriptive writing. In this book companion, you have lots of options. It is set up in a before/during/after format for guided reading, but parts can also be used for mentor text lessons and for writing.
Skills included are:
★Schema building about helping at home
★Vocabulary organizer
★Story elements
★Making Predictions
★Sequencing
★Summarizing
★Idioms
★Question task cards (4 per page and 1 per page for projecting and response page)
★Class Book-Amelia Bedelia Adventures
24 pages
For a detailed look at this unit, a preview is provided with most pages visible.
© 2019 Comprehension Connection by Carla Fedeler All rights reserved.
Save this product for later