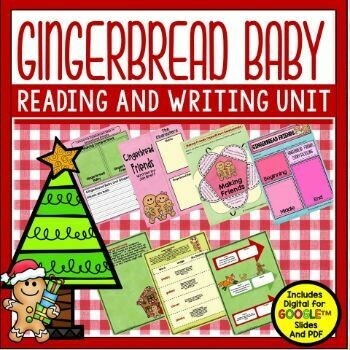 Gingerbread Baby
SKU 00146
Product Details
Gingerbread Baby is a must read for December or during the winter. This comprehension focused unit include before, during, and after activities in electronic form using Google Slides TM and PDF Formats. You can use the activities as mentor text lessons for modeling, in guided reading groups, or for book clubs with your second to fourth grade readers.
Skills addressed through this unit include
✱schema building
✱vocabulary
✱story elements
✱summarizing
✱making comparisons
✱writing about reading
✱question task cards
✱a Gingerbread Man Glyph Craftivity
✱and a final writing activity that can be put in a class book.
This unit can be purchased individually or as part of the Jan Brett Author Study.
Save this product for later