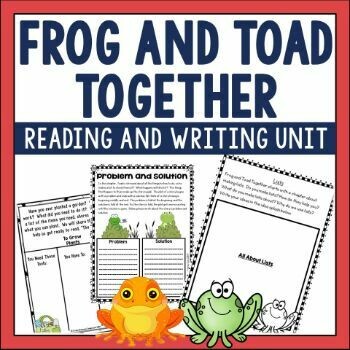 Frog and Toad Together
SKU 00140
Product Details
Frog and Toad Together is perfect for 1st and 2nd graders. This 20 page comprehension focused unit features colorful graphic organizers, foldables, and activities to build schema, practice vocabulary before reading, deepen understanding and practice comprehension skills and strategies throughout the reading process, and work on constructing written responses that make use of text information.
Skills addressed through this unit include:
✔️ story elements
✔️ making predictions
✔️ cause and effect relationships
✔️ questioning
✔️making inferences
✔️summarizing
✔️problem and solution
✔️character traits
✔️and writing about reading with each chapter.
This unit would work in the second semester of first grade with stronger readers, with second grade, and struggling third grade readers.
Save this product for later