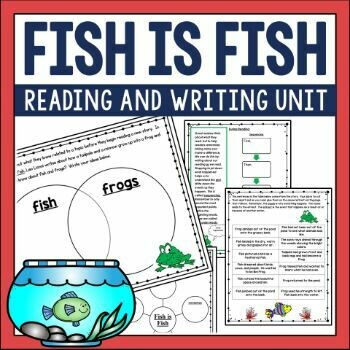 Fish is Fish Book Companion
SKU 00143
Product Details
Fish is Fish is a great choice for grades 2-3. This unit includes before/during/after activities for guided reading groups or for your mentor text lessons. Make your planning easy and the activities effective for strong comprehension.
Skills addressed in this unit include:
▶ prereading schema builder
▶ vocabulary
▶ story predictions
▶ sequencing events
▶ questioning
▶ making comparisons
▶ cause and effect sorting activity
▶ summarizing with 3-2-1
▶ and responding to reading.
This unit would work well with literature circles or with partners in Daily 5 too. If you like the format of this unit or the other books by Leo Lionni, check out my other guided reading units.
Save this product for later