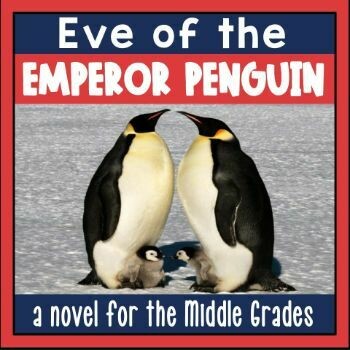 Eve of the Emperor Penguin Book Companion
SKU 00090
Product Details
Eve of the Emperor Penguin is a great choice for the winter months. This guided reading unit is set up with before/during/after activities and vocabulary for each chapter. Each chapter focuses on a comprehension skill.

Skills include:
making predictions
visualizing
problem and solution
summarizing
character traits
question types
citing text evidence
author's purpose
making comparisons and connections,
and drawing conclusions.

Group discussion is encouraged throughout the reading of the book. The unit would also work well with literature circles. It's been tested in several classrooms and found to be easy to follow for parents and teaching assistance. An answer key is not included as some answers vary and group discussion fosters higher level thinking skills.

If you like the Magic Treehouse books, be sure to check out the others in my store.
Revolutionary War on Wednesday
Dinosaurs Before Dark
Midnight on the Moon
Blizzard of the Blue Moon
For a detailed look at this unit, a preview is provided with most pages visible.
Thanks for shopping at Comprehension Connection!
Save this product for later