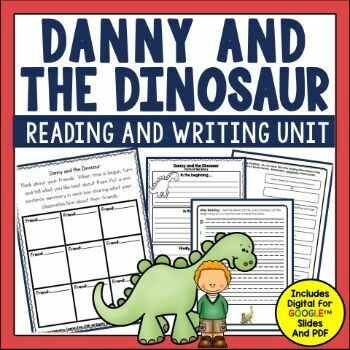 Danny and the Dinosaur Book Companion
SKU 00134
Product Details
This comprehension focused unit includes before/during/after activities to accompany the classic, Danny and the Dinosaur. Skills included in the unit address:
✔️Prereading Schema Builder
✔️Vocabulary
✔️Sequencing
✔️Categorizing information
✔️Narrative elements
✔️Questioning
✔️Written responses
✔️Optional writing projects.
This unit can be purchased as part of the Syd Hoff Author Study with units for the books, Chester, Sammy the Seal, and The Horse in Harry's Room.
Save this product for later