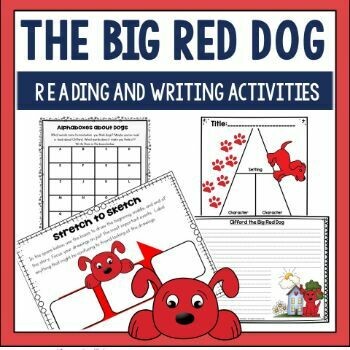 Clifford the Big Red Dog Activities
SKU 00130
Product Details
This collection of activities can be used with any of the Clifford books, and using them in a before/during/after format with repeated readings helps build fluency and deepen comprehension. Be sure to open and look at the preview provided for a close up look at each page.
Skills included are:
vocabulary organizers
prereading alphablocks
character traits
making predictions strategies (I Bet and I know, I see, I wonder)
summarizing/retelling
making comparisons
parts of a story
sequencing events
questioning with the 5 W's
and writing options.
26 pages
©2019 Comprehension Connection by Carla Fedeler All rights reserved.
Save this product for later