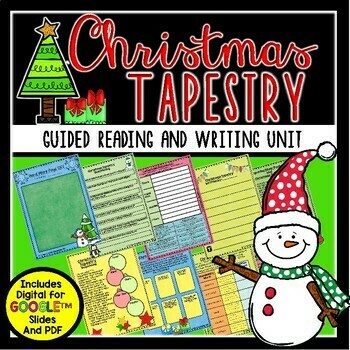 Christmas Tapestry Book Activities
SKU 00247
Product Details
Christmas Tapestry is a great choice for the weeks before winter break. This 43 page comprehension focused literacy unit includes many options for using Christmas Tapestry as a mentor text, in guided reading groups, or digitally for work stations.
Skills addressed with the book include:
prereading schema building
vocabulary introduction
making comparisons
sequencing
summarizing
visualizing
questioning strategies (QAR/4 H)
question cards (for either centers or small group instruction)
and post reading writing activities that can be used in conjunction with this book or other winter books.
20 PDF and 23 Google Slides TM
Save this product for later