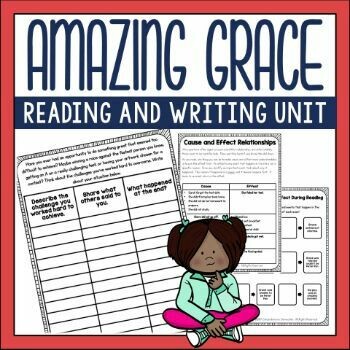 Amazing Grace Book Companion
SKU 00082
Inspiring Book | Comprehension Focused | Great Mentor Text
Product Details
Amazing Grace is such an inspirational book. Every student should read it for the themes of perseverance, diversity, and inclusiveness. This comprehension focused unit includes before/during/after activities to make planning easy and learning fun and inspiring.
Guided reading groups are introduced to the following:
schema building on the theme

cause/effect relationships

questions-answer relationships

and responding to literature. It concludes with a writing assignment called RAFT (Role, Audience, Format, and Topic) The student uses the Four Square Writing plan to organize his/her plan for drafting.
Save this product for later