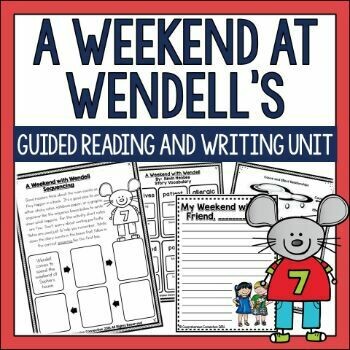 A Weekend at Wendell's Activities
SKU 00118
Product Details
Start the year off with a fun book to help your kids connect! Kids love Kevin Henkes books and relate well to them. This comprehension focused unit will make your interactive read aloud, mentor text lesson, or guided reading lesson purposeful. Your students will love it!
Included in this unit are before, during, and after activities to accompany the book for the following skills:
♦️ a schema building (prereading) page
♦️ tier 2 vocabulary activities
♦️ sequencing
♦️ cause and effect relationships
♦️ summarizing
♦️ story elements
♦️ questioning task cards
♦️ Give One Get One
♦️ character traits
♦️ writing about reading
♦️ and a class book.
Save this product for later