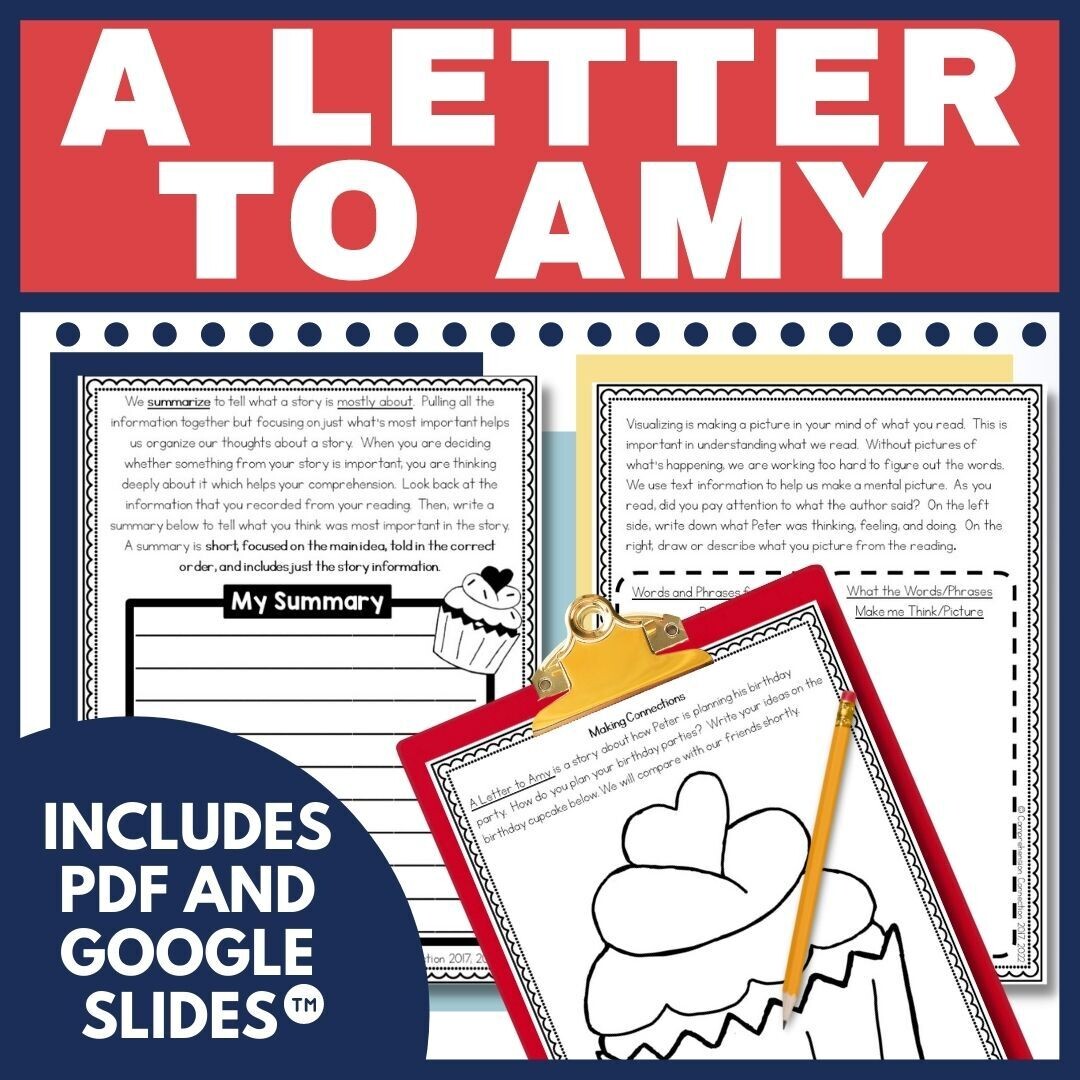 A Letter to Amy by Ezra Jack Keats Activities in Digital and PDF
SKU 00110
Great for Making Connections, Friendship, and Letter Writing!
Product Details
A Letter to Amy by Ezra Jack Keats is so sweet. It's time for a birthday party, but the invitation goes missing. Kids will connect to this book with ease and reflect on their own birthdays.
This guided reading unit includes the following:
Schema building activity about birthdays
Story Vocabulary Graphic Organizer and Word Cards
Sequencing story events organizer
BME organizer (2nd summarizing option)
Questioning Column Notes
Birthday retell it
Making comparisons between characters (2 pages)
Visualizing using story description and character quotes

Story Elements Organizer
Report Project
Birthday Cake Craftivity and Glyph (4 pages)
If you love Ezra Jack Keats, you may be more interested in the Ezra Jack Keats Author Study Bundle in my store. It includes Goggles, Whistle for Willie, A Letter for Amy, Peter's Chair, Regards for the Man on the Moon, and A Snowy Day. To check out the author study, check out the link below:
For a detailed look at this unit, a preview is provided with most pages visible.
Save this product for later